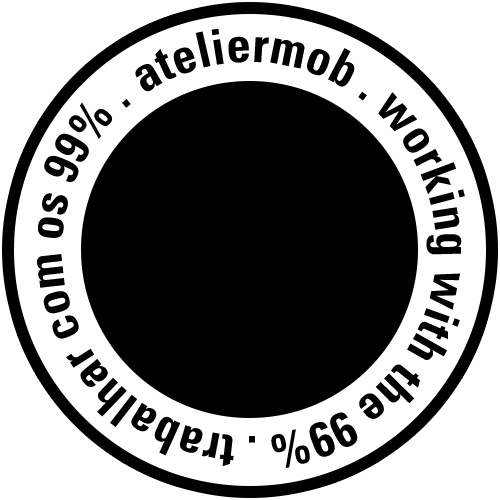 Ateliermob is a multidisciplinary platform for the development of ideas, research and projects in the fields of architecture, landscape architecture, design and urbanism. It was founded in 2005, in Lisbon, as the result of several works carried out independently by its founding partners. Currently, it is constituted by two partners – Andreia Salavessa and Tiago Mota Saraiva – who, alongside a team of a dozen other skilled professionals, associate, when possible, with external entities and technicians in order to enrich and broaden the spectrum of its multidisciplinary approach to architecture with the goal of best serving the specific needs of the communities they work with.
This approach contributed to the creation, in 2016, of the cooperative "Working with the 99%", which aims to provide services in the fields of architecture, in projects of social and design intervention, urban and strategic planning, coordination and implementation of projects, as well as training. The research conducted through these activities aims to inform and better support the project-practice of the studio and is responsible for, among other things, maintaining an online architecture platform and conducting several architectural, design and urban planning projects in close proximity and collaboration with the dwellers of the environment being intervened.
ateliermob/working with the 99% has a regular presence in various forums and national and international networks such as the European ReKreators network, the Observatory of Mexico City, DLBC Lisbon Network, the laboratory of participatory practices developed in the region of Basilicata, in Italy, or the official representation of Portugal at the Venice Architecture Biennale 2014.